Surveying / Mapping
Drone services provide efficient, safe, and accurate methods of collecting survey grade data that aids our conventional surveyors in the field. Using both Photogrammetry and LIDAR collection processes SESI is able to collect topographic survey data. This allows for quick turn around time for our clients and in house surveyor teams. Drones also provide high resolution ortho images that allow for tracing of existing features on project sites. See below for an explanation on LIDAR and Photogrammetry.
                               LIDAR
LIDAR stands for Light Detection and Ranging. This is a process that uses drones to capture detailed elevation point clouds of a project site using laser light pulses. These pulses shoot down to the earth and return similar to radar waves. Each pulse return is scanned into a point which is stored in the point cloud.
The benefit of LIDAR is due to the ability to capture data under vegetation. LIDAR also is better at capturing vertical objects like building faces. Another use is for LIDAR is the ability to locate electrical utility wires. SESI utilizes the DJI M-300 RTK + DJI Zenmuse L1 LIDAR sensor for its aerial LIDAR services.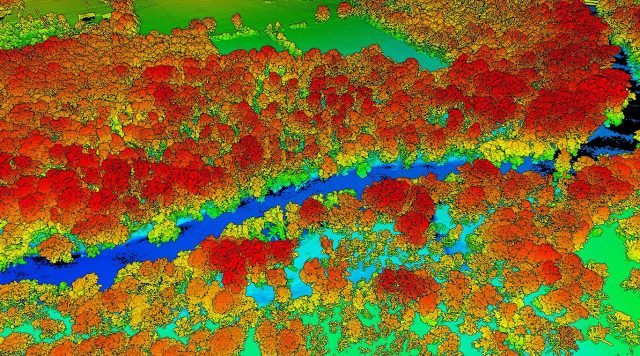 Project Spotlight: LVRT Phase 10b Aerial Survey
Project Details
LVRT Phase 10b Aerial Survey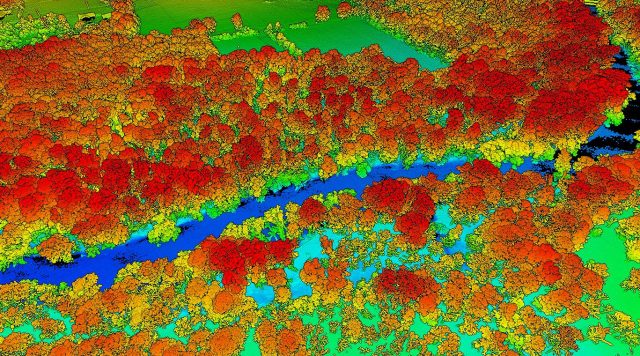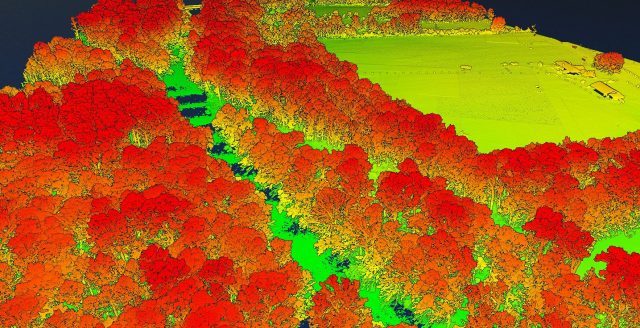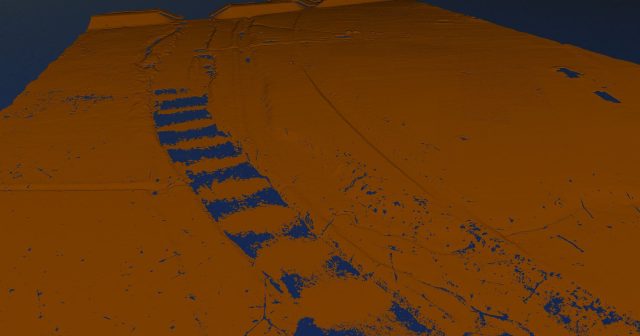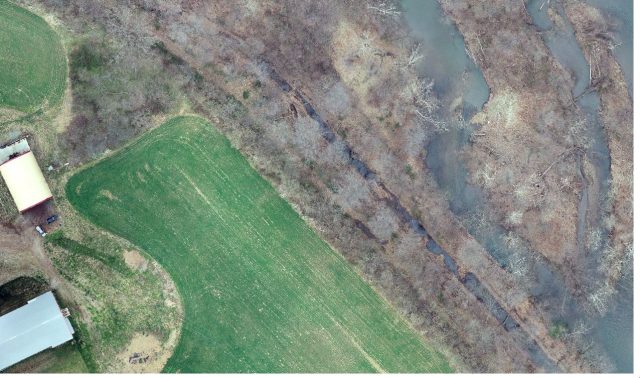 Description:
Lebanon Valley Rail Trial runs 14.93 miles from Cumberland Street and runs South to the Lebanon/Lancaster County line. Phase 10b included about 2.5 miles of the trail. This project required SESI drone team to capture over 420 acres of woods along the Swatara Creek to capture topographic data of the LVRT trail that needed to be restored. The leaves were off for this project and the date flown was on 3/25/2022. Leaves off is the best way for the LIDAR sensor to capture data under forest. This project required 5 separate flights which ended up collecting 5 billion LIDAR points and 3500 photos. This data was captured by the DJI M-300 RTK + DJI Zenmuse L1 LIDAR sensor. The data was used to create Digital Elevation models, contours, and high resolution imagery for tracing existing features.
Highlights:
4 Miles long Lebanon Valley Rail Trail
Largest Creek LIDAR Project
Project Details
Acreage: 420 acres
Category: Surveying
Client: Wilson Consulting Group
Project Type: Aerial Drone LIDAR Survey